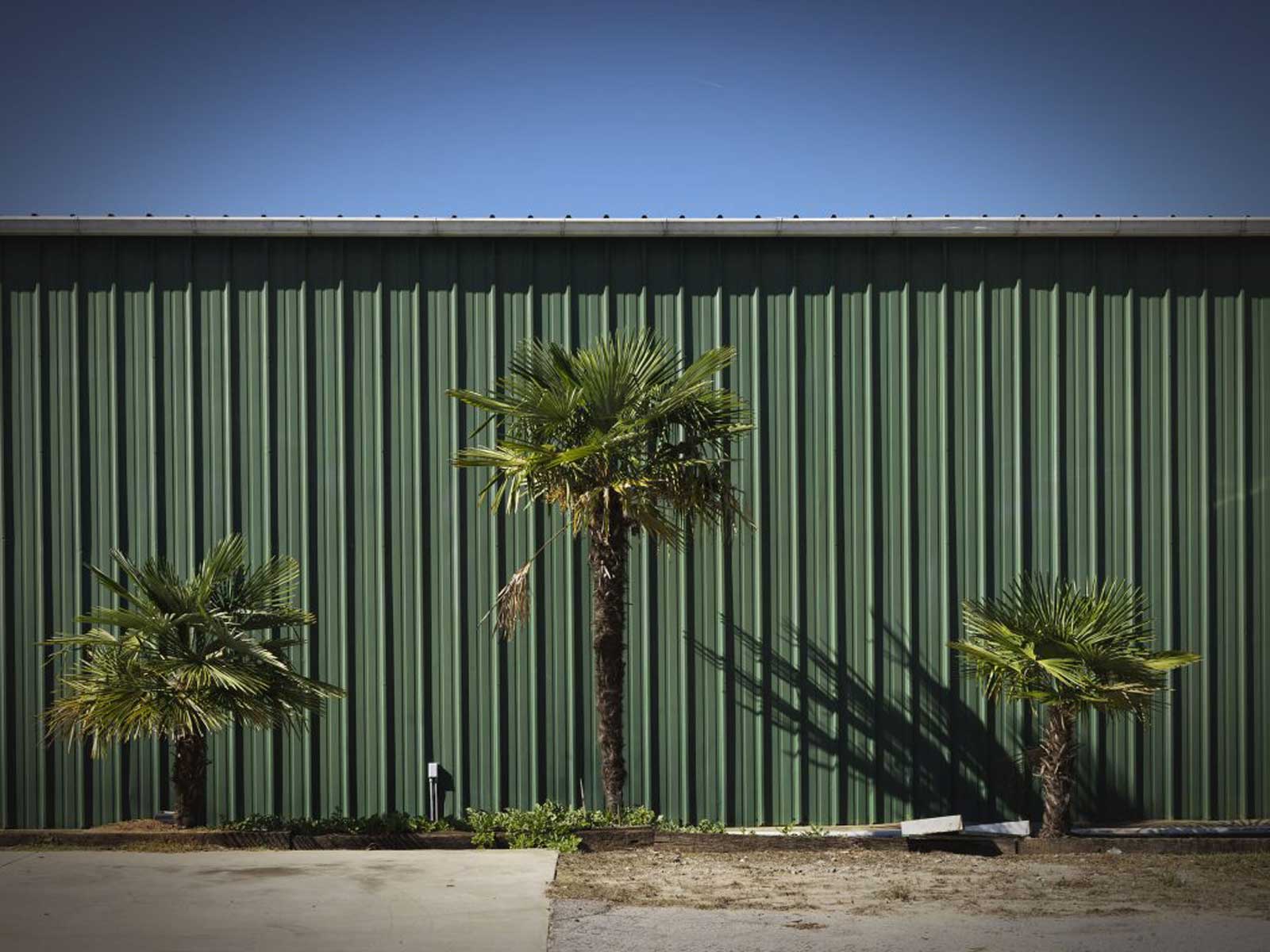 I had to stare at this picture for a minute to realize I was looking at a building, because the black looks just like prison bars to me at first glance. My question to myself is: why do I see prison bars everywhere I look? Am I THAT locked up inside my head? That I associate everything with the prison and that I see incarceration everywhere? Will I remain imprisoned even when I hit the free world? The free world means being free from these prison walls. But for me it also means freedom from the prison I have created for myself, from the guilt that I feel over Amber's death. Guilt creates a prison just as real and confining as the physical one I live in because it deprives me of happiness, and peace, and joy. The guilt never goes away and I don't know how to release it. It's funny, people always tell me that I HAVE to let it go, but not one person yet has been able to tell me how to.
Ik moest even naar deze foto staren om te beseffen dat ik naar een gebouw keek, want het zwart lijkt me op het eerste gezicht net gevangenistralies. Wat ik mezelf afvraag is waarom ik overal gevangenistralies zie. Zit ik ZO opgesloten in mijn hoofd? Dat ik alles associeer met de gevangenis en overal om me heen gevangenschap zie? Blijf ik opgesloten, zelfs als ik de vrije wereld betreed?
De vrije wereld betekent verlost zijn van deze gevangenismuren. Maar voor mij betekent het ook verlossing van de gevangenis die ik voor mezelf heb gecreëerd, van het schuldgevoel dat ik voel over Ambers dood. Schuld creëert een gevangenis die net zo echt en beperkend is als de fysieke gevangenis waarin ik leef, omdat die me van geluk, vrede en vreugde berooft. Het schuldgevoel gaat nooit weg, ik weet niet hoe ik het moet laten verdwijnen. Het is grappig, mensen zeggen altijd dat ik het los MOET laten, maar nog niemand heeft me kunnen vertellen hoe dat moet.