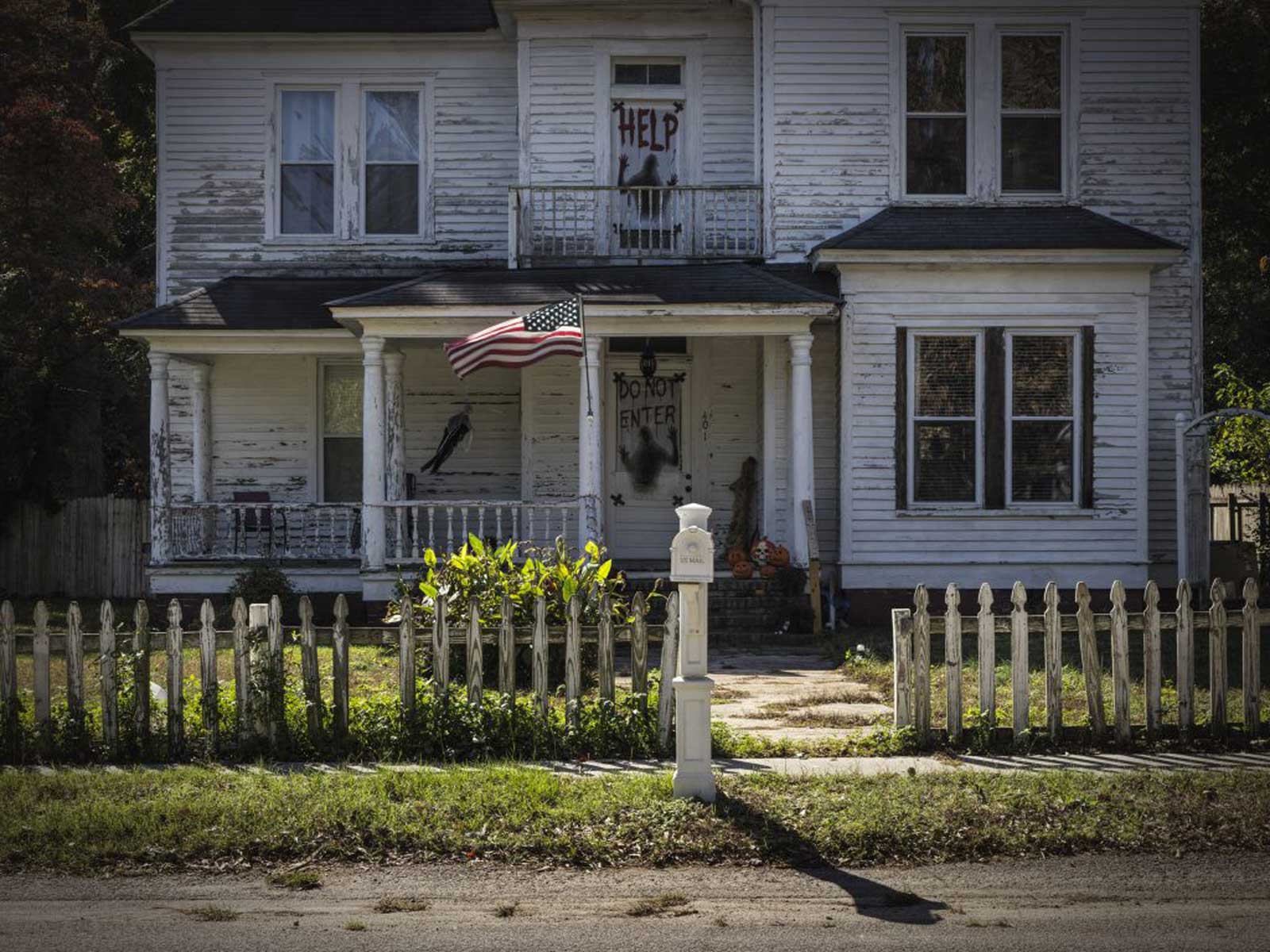 This picture with the 'Help' in the upstairs window could've been me as a child, screaming. That's how I felt a lot of times watching from an upstairs window down on children playing. But even more so it represents me in that second storey window getting ready to jump out to get away from my abusive husband. So many times I was locked in an upstairs room, beat up, and would look out the window at life and people going about their business and wonder if they had any idea of the horrors going on behind these closed doors. My husband never thought I was crazy enough to jump from a second storey window. Especially with only shorts and a T-shirt on, he having burned my other clothes. I jumped that night into a snow drift and ran down the street barefooted and with a broken nose to a pay phone to call for help. Oh the times I spent in that place trying to get out. Waiting and praying he'd go to sleep so I could leave. And I was only 16 years old.
Deze foto met dat 'Help' in het bovenraam had ik kunnen zijn, als kind, schreeuwend. Zo voelde ik me vaak als ik vanuit een raam op de bovenverdieping naar spelende kinderen beneden keek. Maar meer nog vertegenwoordigt het mij in dat raam op de tweede etage terwijl ik me voorbereid om eruit te springen, om weg te komen van mijn gewelddadige echtgenoot. Zo vaak zat ik opgesloten in een kamer op de bovenverdieping, in elkaar geslagen, kijkend uit het raam naar het leven en de mensen die hun ding deden en ik vroeg me dan af of ze enig idee hadden van de verschrikkingen die zich achter deze gesloten deuren afspeelden. Mijn man had nooit gedacht dat ik gek genoeg was om uit een raam op de eerste verdieping te springen. En dat met alleen een korte broek en een T-shirt aan, aangezien hij mijn andere kleren had verbrand. Ik sprong die nacht een sneeuwstorm in en rende op blote voeten en met een gebroken neus door de straat naar een telefooncel om hulp in te roepen.
Oh, de keren die ik daar doorbracht terwijl ik probeerde om weg te komen. Wachtend en biddend dat hij zou gaan slapen zodat ik ervandoor kon. En ik was pas zestien jaar.