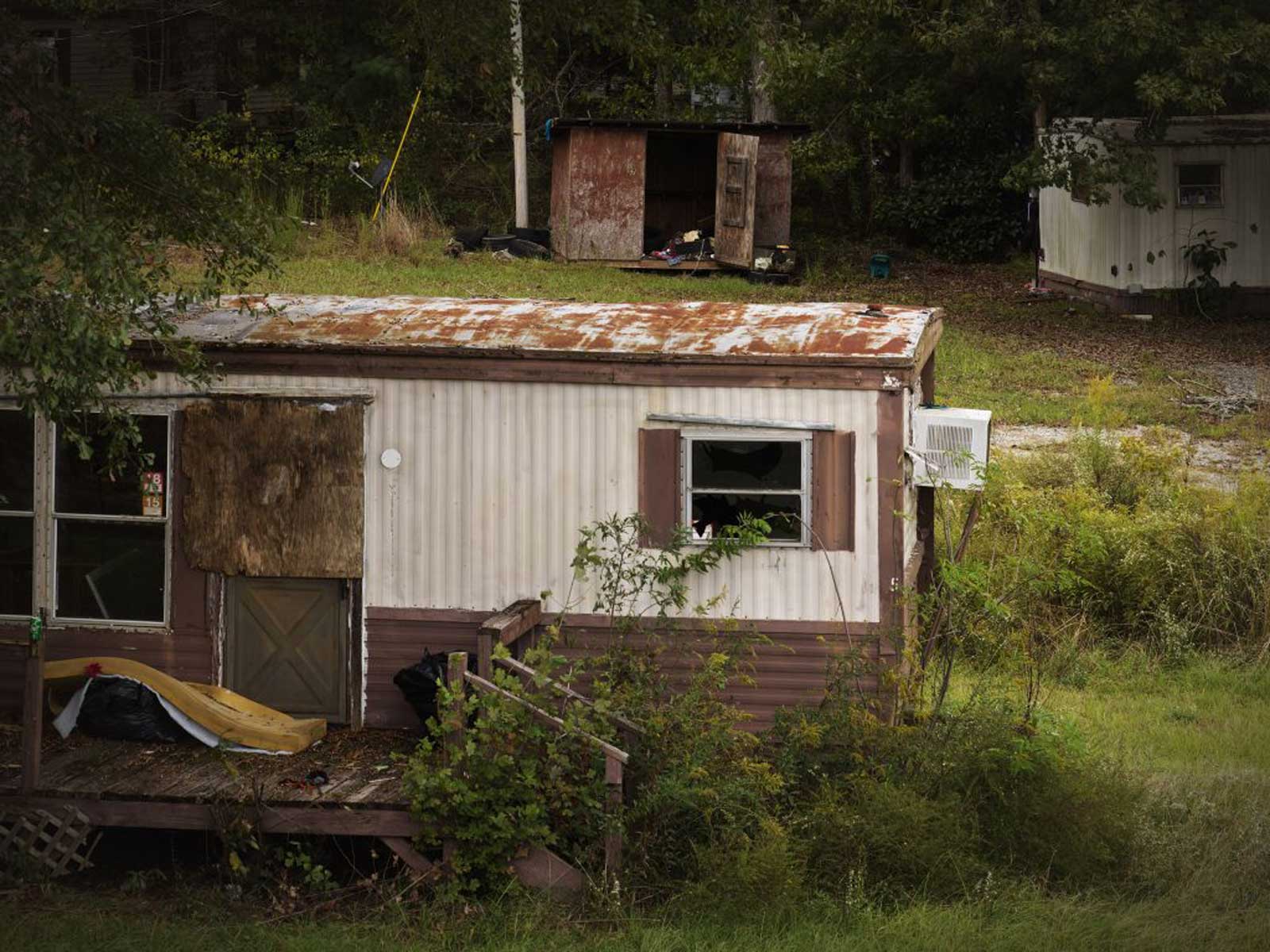 The degenerate trailer reminds me of David's. Not that his trailer looked like that. I guess it's just that fact that it's a trailer, period. I will forever associate singlewide trailers with the place where Amber lost her life.
I wonder who lives in the one he had now. I wonder if they know that a child was murdered there?
It gives me a feeling of despair when I look at it. For a moment I lose all hope in mankind. How can something so horrible happen in a place like that?
That image depicts how I feel about Amber dying there. Run down, torn apart, lifeless, dismal. That pretty much defines how that picture makes me feel.
De aftandse trailer doet me denken aan die van David. Niet dat zijn trailer er zo uitzag. Ik denk dat het gewoon komt omdat het een trailer is. Ik zal trailers voor altijd associëren met de plek waar Amber haar leven verloor. Ik vraag me af wie er nu in die van hem woont. Ik vraag me af of ze weten dat daar een kind is vermoord? Het geeft me een gevoel van wanhoop als ik ernaar kijk. Even verlies ik alle hoop in de mensheid. Hoe kan zoiets verschrikkelijks gebeuren op zo'n plek? Dat beeld laat zien hoe ik me voel over Ambers dood daar. Vervallen, verscheurd, levenloos, troosteloos. Dat omschrijft min of meer hoe de foto me laat voelen.